Lumify Anti-Red Eye Drops 7.5 ML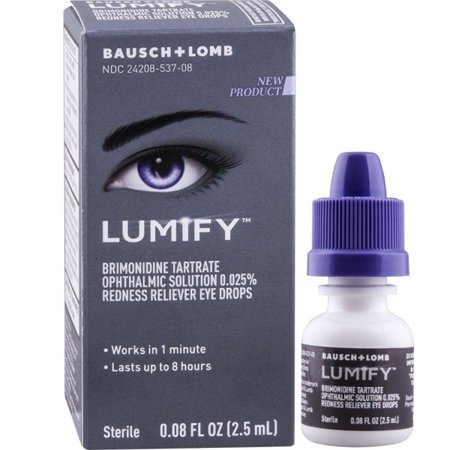 Lumify Anti-Red Eye Drops 7.5 ML
LUMIFY is different. It works by selectively targeting redness, alleviating some of the risks associated with other redness relievers, including rebound redness, and loss of efficacy over time.
Note: DO NOT USE IF YOU HAVE ALLERGIES TO ALPHAGAN
LUMIFY is a unique, FDA-approved formulation. It significantly reduces redness to help your eyes appear whiter and brighter to reveal their natural radiance. With no bleach or dyes, Lumify starts working in 60 seconds and lasts up to 8 hours. It was developed by eye doctors, and it's brought to you by Bausch + Lomb, the eye care experts.
To learn more, click here: https://www.lumifydrops.com/